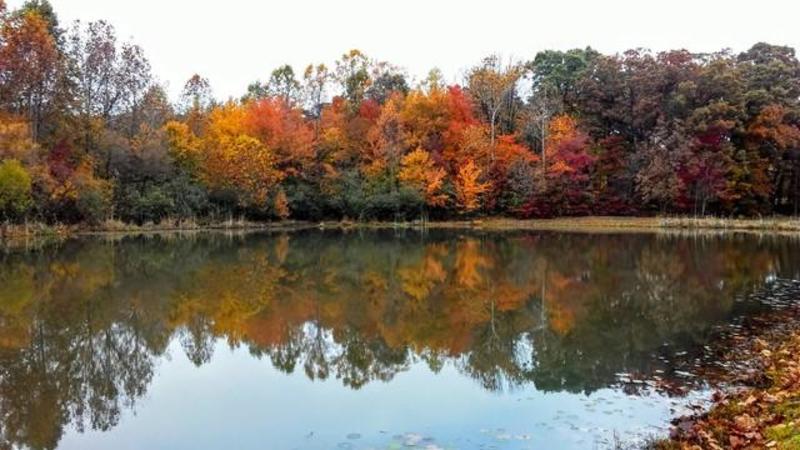 Gilley Park
Gilley's Park is a public, year-round fishing pond park at the end of Trail Drive. A cooperative effort between the Town of Rocky Mount and Franklin County, the park's three ponds are stocked several times yearly, and offers a great place for young anglers to learn how to fish. Fishing licenses are required, and the rules and regulations of the Virginia Department of Game & Inland Fisheries must be followed.
In addition to three ponds, Gilley's Park is home to a large picnic pavilion funded by gifts from the family of the park's namesake, Gilley Glasgow. Trails encircle the ponds, and make a great place to walk or jog for exercise.
The park has a fishing dock, and more improvements to the park are in the future plans.
Parking is available at the edge of the park in the cul-de-sac of Trail Drive, located near Benjamin Franklin Middle School and its sports complex.
Picnic shelter rentals are available daily from April 1 – October 15. Contact the Town offices at 540-483-0907 for rental reservations