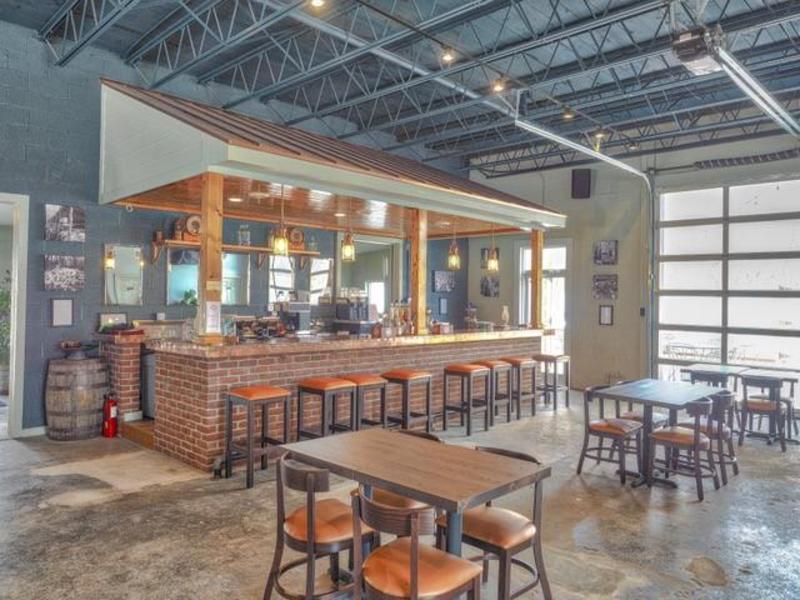 Franklin County VA Distilleries
FCD's recipes are birthed & bottled in the Moonshine Capital of America; Franklin County Virginia. Our products are slow run, small batch, & distilled using locally sourced products and the cleanest Blue Ridge Mountain fed water.
The White Label Corn Whiskey and Rocky Mount Rye are 4th generation recipes handed down and perfected over 100 years. The Apple and Grape Brandy are a perfect blend of tradition and locally grown products that have the taste and feel of 100 proof spirit with a subtle bouquet of the respective fruits. Our Roanoke Rum is created using the highest quality of unrefined sugar. FCD's line of products are perfect by themselves, enjoyed on ice, and pair beautifully with any number of traditional drink recipes.
We have a large outdoor patio with a fire pit, a custom, copper covered bar inside, and plenty of merchandise. FCD Tasting room is a fully licensed VA ABC store as well. All visitors are able to purchase bottles from our line of 10 craft spirits. Sample from the 10 Craft spirits and or enjoy them in any number of classic mixed drinks or in our custom cocktails . Food trucks and live music will be regulars.
Groups of all sizes and types are welcome.