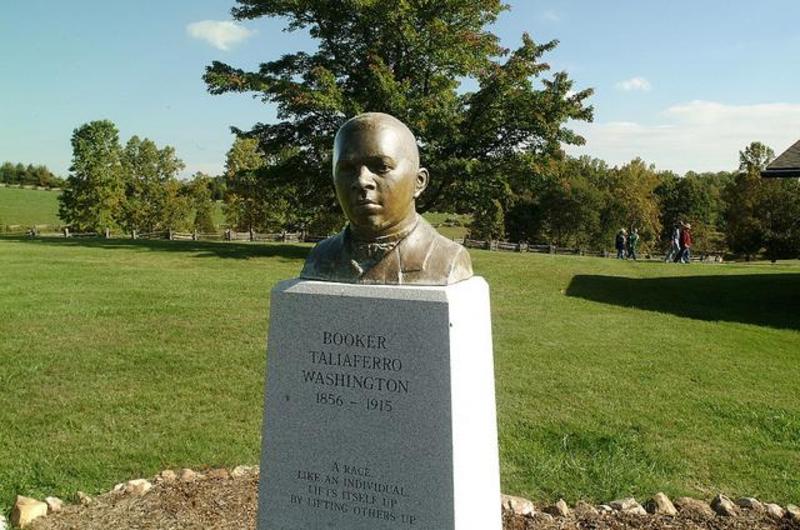 Franklin County Loop Tour
Franklin County is one of Virginia's fastest growing counties, comprised of communities that continue to value their farms, forests, waters and cultural heritage. Discover a diverse selection of attractions, from outdoor adventures to cultural and historic experiences. Enjoy the many scenic corners of the community where every side road opens up new vistas.
Start your day with a visit to Booker T. Washington National Monument, the site commemorates the birthplace of America's most prominent African American educator and orator.
Smith Mountain Lake Farm Alpacas
Feed, touch, hold – even hug – and learn about everything alpaca!
Homestead Creamery Lunch & Tour
Enjoy lunch and a sweet treat at Homestead Creamery, which boasts all-natural milk, old-fashioned butter and creamy, hand-dipped ice cream cones, milkshakes and sundaes.
Blue Ridge Institute and Farm Museum
Visit the Blue Ridge Institute and Farm Museum at Ferrum College, the official State Center for Blue Ridge Folklore documenting the folkways of the people living in and around the Blue Ridge Mountains.
Hours: Galleries and store open year-round, Monday-Saturday. Farm Museum open weekends mid-May through mid-August or by group reservation any day, April through October.
Fees: $5 adults, $4 children. Wheelchair accessible.
An Evening at the Harvester
Grab a cozy seat amid the intimate setting of the Harvester Performance Center, located in the heart of historic downtown Rocky Mount. The new mid-size music venue along Franklin Street officially opened its doors on April 11, 2014, to showcase live performances from a variety of genres.