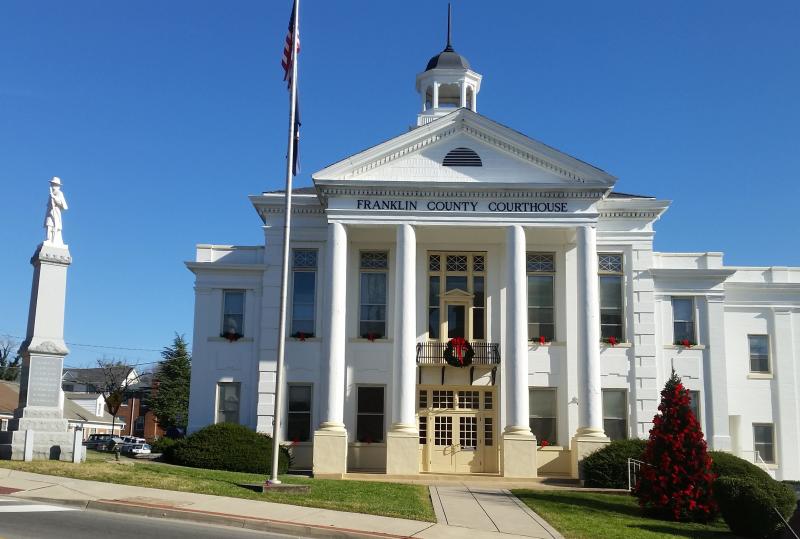 Franklin County Courthouse
One of the most important buildings in Franklin County is the white-painted Beaux-arts Roman Revival Courthouse dominating "Uptown" Rocky Mount facing the southern end of Main Street (U.S. 220 South Business). The massive two-story Franklin County Courthouse with its wide three-bay portico was constructed in 1909 from plans of the well-known Roanoke architect H.H. Huggins. The current courthouse replaced the previous 1786 log structure and the 1831 brick courthouses that faced E. Court Street. A Confederate statue overlooks the front courtyard. The courthouse has seen more than its share of bootleg trials as the county continues to contend with its title of 'Moonshine Capital of the World', and continues to serve the citizens of Franklin County.
The Franklin County Courthouse is part of the Rocky Mount Historic District (157-5002) which was added to the National Register of Historic Places in 1999.