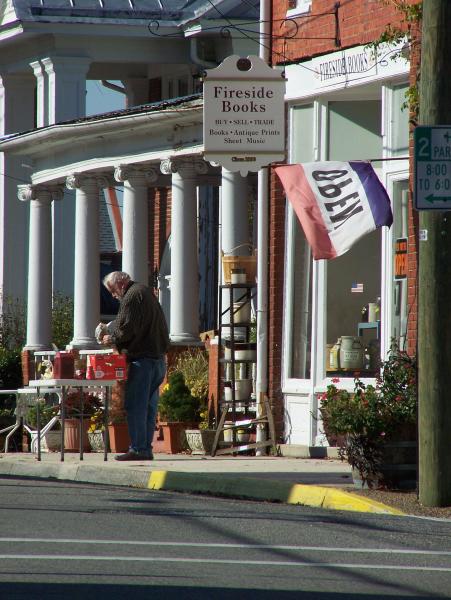 Fireside Books
Fireside Books invites you to get lost in the world of books.
Thousands of books fill the shelves as well as every nook and cranny of our historic downtown building. Wether you are looking for recent titles, or, vintage and antique books, you will be amazed at our comprehensive inventory.
Fireside Books specializes in the unique and hard to find. We have a large selection of antique leatherbound books, great Victorian Era novels, poetry books and childrens books with beautiful illustrations as well as a huge selection of Edwardian period novels.
History, War, Travel, Gardening, Children's, Novels and Research Books, Antique Prints, Antique Magazines, crocks and small antiques.
We also have a great collection of Virginia Books and Virginia Authors including Buchanan native Mary Johnston as well as Ellen Glasgow. If you have not heard of these two authors, ask me about thier amazing pasts.