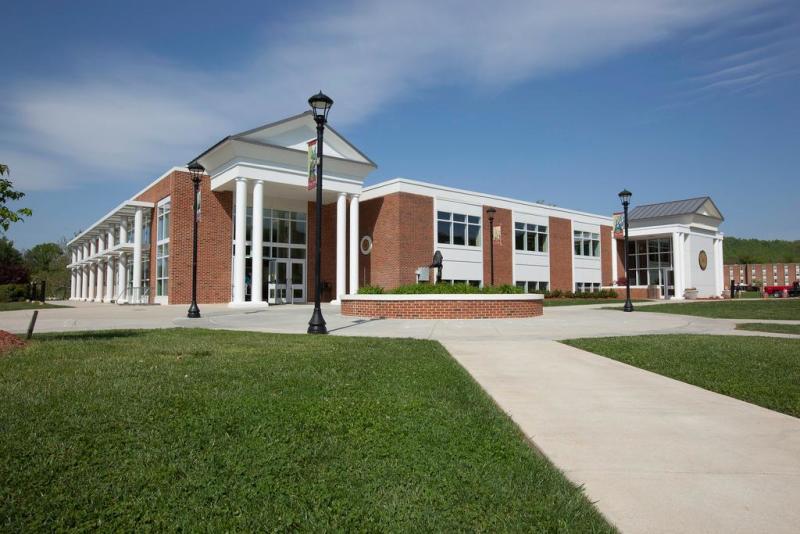 Ferrum College
Ferrum College is located in the foothills of the Blue Ridge Mountains of Southwest Virginia.
EARL G. SKEENS CONFERENCE CENTER. This 16,000 square foot space in Franklin Hall offers a premier banquet and meeting space for up to 250 guests, plus meeting and lounge space.
Located 20 minutes from the Blue Ridge Parkway and Philpott Lake, Ferrum College is on the path of The Crooked Road. Campus attractions include the Blue Ridge Institute and Museum and the Anthony Giesen Gallery of American Brilliant Cut Glass.