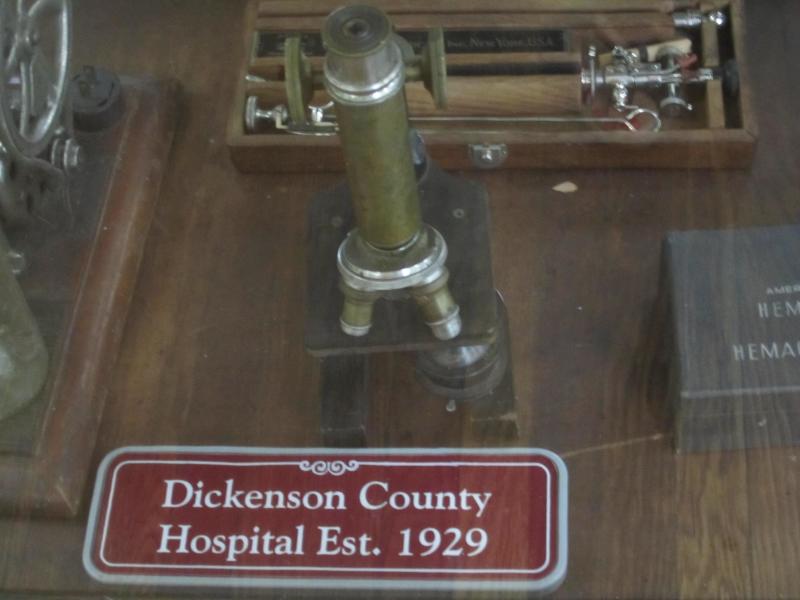 Dr. Phipps Family Museum
Dr. Phipps Family Museum portrays Dr. Rufus Phipps a prominent doctor in Dickenson County who operated the Dickenson County Hospital from the 1920's to his death in 1951. Dr. Phipps made house calls to many patients throughout the county. His wife Toni, two daughters, Carol and Jean Lui lived in the home where the museum is now located. His daughter Jean Lui assisted him in his clinic and hospital. His daughter Carol was the wife of Dr. Chaulkley Buchanan, a prominent doctor and a Virginia State Senator. Dr. Phipps was the son of the first Clerk of Dickenson County, Columbus Phipps. The Columbus Phipps Foundation, located next door to the Dr. Phipps Family Museum aids students in Dickenson County with scholarship funding for college.
Birth records and showcase displays from the old hospital are available for viewing at the museum as well as other memorabilia from Dr. Phipps Family. A room dedicated to Dr. Chaulkley and Carol Buchanan will soon be opened for viewing and will showcase Dr. Buchanan's Navy uniform plus memoirs' from his life as a Virginia State Senator. Carol Buchanan was a very prominent citizen who was involved in many organizations including helping educational institutions and she had a love for seeing to the care for animals.
For more information, please call the museum at 276-926-6074