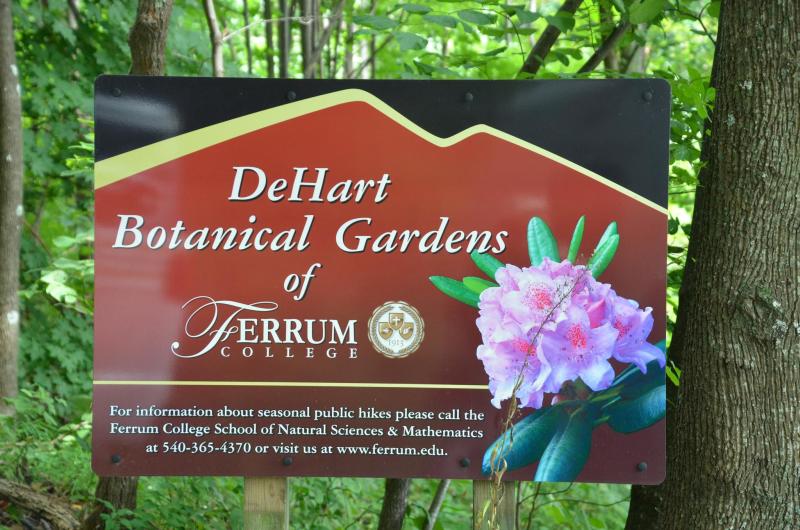 DeHart Botanical Gardens
This 172 acre natural area is on the north side of a mountain range near Fred Clifton Park in Patrick County, VA.
Although a private preserve, it is open to the public by permission as a day use facility for hiking a loop trail from the top of the ridge to a waterfall at the base of the mountain. Evidence of a pioneer mountain home is along the way. Hiking to the ridge-top provides a scenic view of Smith River Valley and the only complete view of Rocky Knob anywhere from US 58. The entire loop is strenuous. For permission and release forms please contact the School of Natural Sciences and Mathematics at Ferrum College at 540-365-4370.
About 400 species of flora and fauna have been catalogued. A tour may be arranged or for more information and images, go to website at: http://www.ferrum.edu/naturalsciencesandmath/projects/dehart-botanical-gardens/