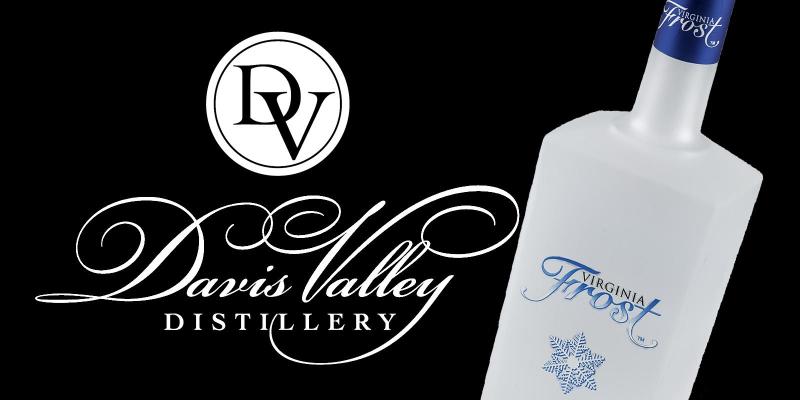 Davis Valley Distillery
Davis Valley Distillery is a small-batch, craft distillery producing premium spirits in the heart of the Blue Ridge Mountains of Southwestern Virginia. Access to locally-grown grains and fruits, combined with limestone-filtered mountain spring water, give our spirits a noticeably clean, pure, and exceptionally smooth character. Our current product offerings include our flagship Virginia Frost Vodka and Appalachian Moon moonshines in Original Recipe, Apple Pie, Cherry Pie, Peach Pie, and Strawberry Pie flavors. Our newest products, Samuel Franklin Solera Aged Whiskey, our yet-to-be-named bourbon, and our wheat whiskey are also in production.
So come visit us! Tour our Distillery and Winery and visit our Tasting Rooms! The Distillery Tasting Room is open 7 days a week, except for major holidays. Open Monday through Saturday, 10:00am until 5:00 pm and Sundays from 1:00 pm until 5:00 pm. The Distillery Tasting Room fee is $5.00 per person.
Our location is also home to Davis Valley Winery and Vineyard. Please see our Winery and Vineyard listing for more details.
We're conveniently located just 1.5 miles from Interstate 81 at Exit 54 (Groseclose Exit). Though our mailing address is Rural Retreat, we're closer to the small community of Groseclose.
We hope to see you soon!