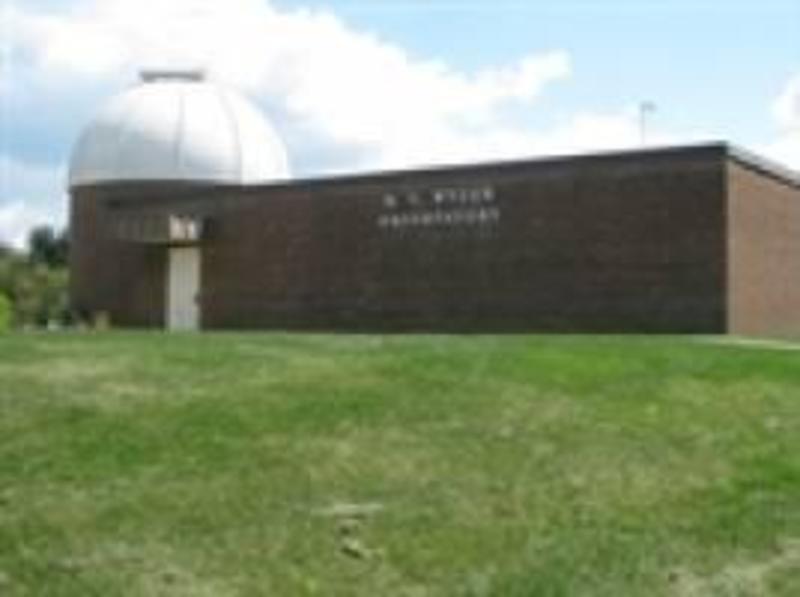 D. C. Wysor Observatory and Museum
The D. C. Wysor Observatory and Museum, located on the grounds of Dublin Elementary School, is open every Friday evening year-round at 8:30pm and by appointments at 540-643-0755 for individuals and tour groups.
The Observatory has a state-of-the-art Meade 16″ LX200 Schmidt-Cassegrain telescope with a data base of nearly 65,000 objects for viewing the solar system. Images can be projected from the telescope to a viewing screen located on the first floor, enabling visitors to share the wonders of the sky without climbing the spiral staircase to the dome of the Observtory.
The Museum showcases a vast collection of rocks, minerals and fossils along with an extensive library. Other displays include a large custom-built model of the solar system and frame astronomical photographs.