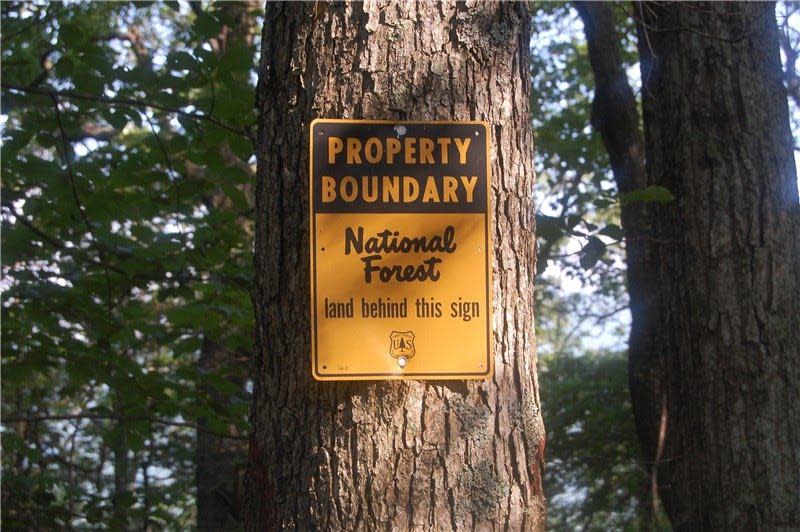 Crawfish Trail/Appalachian Trail
This trail starts in Crawfish Valley, crosses Bear Creek and climbs to the top of Brushy Mountain. It follows the ridge line of Brushy Mountain along the Tennessee Valley along the Tennessee Valley Divide for about 4 miles until it descends through Channel Rock Hollow.  Terrain varies from the creek bottom land to the dry ridges, stream crossing, some uphill climbs with numerous ups and down hill walking.  10.2 miles of trail total.  About 3.5 miles of the Appalachian Trail runs through Wythe County and is accessible at the western end of the Crawfish Valley.  Parking is located off of Strawberry Road.
There are excellent opportunities to see wildlife along the trail due to this isolated location. The trail is blazed with orange diamond shape markers and is open to hikers, mountain bikers and horse back riders.