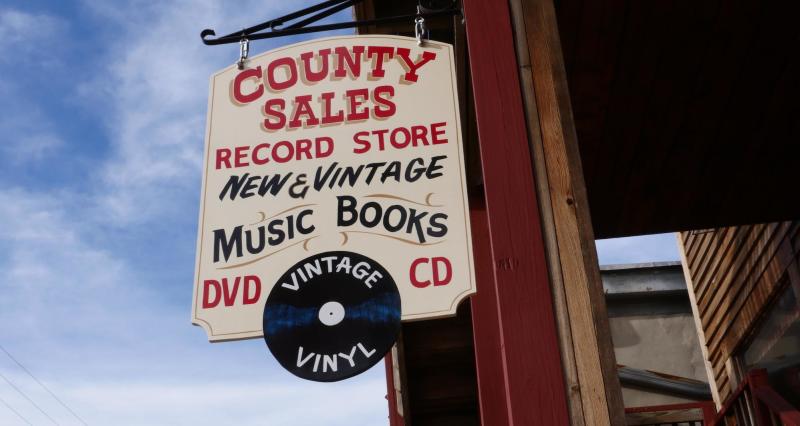 County Sales – Music Store
County Sales has a long history, offering the largest catalog of old-time, bluegrass, and classic country recordings since it opened in 1965. It began as an offshoot of the County Records music label, and was operated by Dave Freeman in New York City until he moved his business and family to Floyd in 1974. There, County Sales served as a must-stop location for fans of traditional music, with shelves of records to explore in its basement location on Talley's Alley.
In 2018, the shop closed down and was re-opened by the owner of The Floyd Country Store, Dylan Locke, who moved County Sales out of the basement and onto Locust street. The newly re-opened storefront offers new and classic bluegrass, old-time, and classic country recordings, in the form of CDs and new and used vinyl. The storefront also offers a large collection of box sets, books, and brand apparel.
Although County Sales is currently operating under limited weekend hours (check the website for updated hours), the online shop is easy to navigate and offers all of the same stock you can find in the store. Friendly associates are available for questions and recommendations by phone and email.