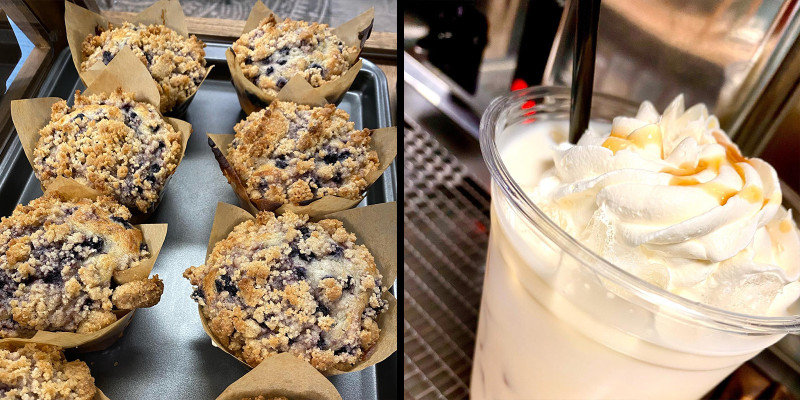 Coffee Station
The Coffee Station in St. Paul is a full service coffee shop offering a variety of coffees – regular, decaf and espresso! We offer our exclusive Clinch River Blend coffee, made to order or sold by the pound. We serve lattes, frappes, protein frappes, chai smoothies, frozen lemonades and flavored teas. We have a variety of milk options, including whole milk, coconut and almond milk.
Our standard baked good items include Orange Cranberry Muffins, Cinnamon Rolls, Blueberry Muffins, Morning Sunshine Muffins, Banana Muffins, and Lemon Bread.  Our specialty desserts include whatever adventurous recipe we decide to try that day!
We offer in-town delivery! You will find us inside The Mercantile @ Orchard Barn.  In addition to coffee an tea, The Mercantile is home to over 22 local artisans. So if it's a gift you need while you seek your favorite brew, we have you covered!