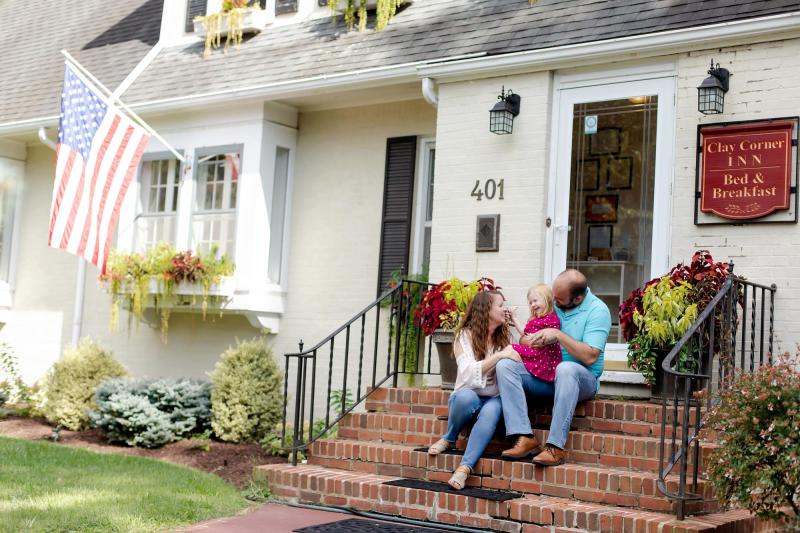 Clay Corner Inn
Bed & Breakfast in Downtown Blacksburg
Whether you come to Blacksburg and New River Valley for business, vacation, visit a Hokie student, theatre, recreation, wedding, job interview or other reason, Clay Corner Inn warmly welcomes you and strives to extend a personalized touch to meet your needs in a small lodging environment.
Location! Location! Location!
In downtown Blacksburg next to Virginia Tech (on the stadium, dorm and sports side), this professionally-managed bed and breakfast is the ideal place to stay. You can walk to athletic events, downtown restaurants, national and international performances, movies, bookstores, coffee shops and more. There is off-street parking, private swimming pool and an 8-mile walking trail on the next block. Hiking, bicycling, fishing, rafting, ziplines, tubing, wineries and horseback riding are nearby.