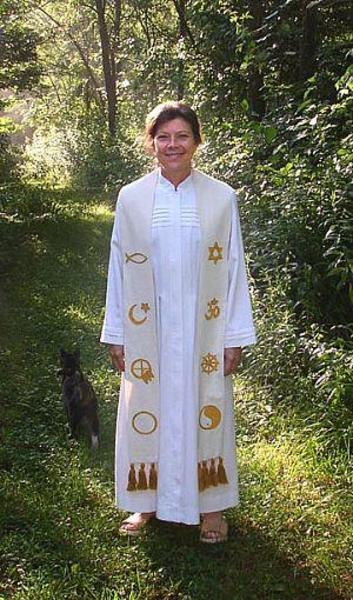 Ceremonies For All /Wedding Officiant/Elopements
Welcome! My name is Rev. Karen Osborne and I am an interfaith minister ordained through One Spirit Interfaith Seminary in New York and currently reside in Floyd, Virginia. As a celebrant, my passion is designing and performing weddings and other ceremonies including commitment celebrations.
The joining of lives as well as the celebration of new life and the passing on of those we love are all significant events that ceremony and ritual can honor. Marking a significant passage with ceremony and ritual invites our hearts as well as those we care for to participate in and hear our declarations.
I am here to serve the spiritual and celebratory needs of all without regard to religion or sexual orientation. A meaningful ceremony as an expression of love can create a celebration or ritual that will be remembered for a lifetime.