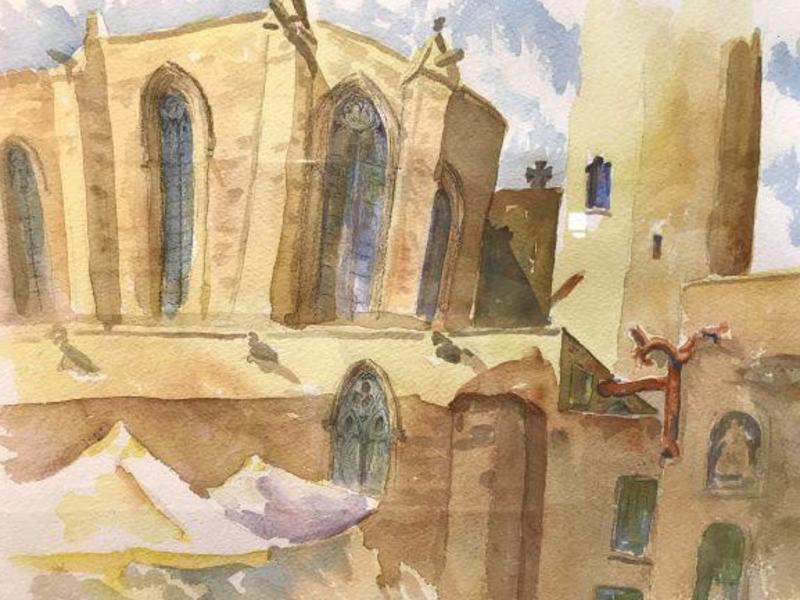 Carole Blevins presents "Barcelona" at The Arts Depot
"Barcelona" is a remarkable exhibit presented by artist Carole Blevins. A reflection of her time spent in Barcelona sketching, Carole's sketches and paintings are a celebration of Gaudi and of the city she fell in love with. Enjoy a walk through Barcelona in our gallery through Blevins' eyes and heart. Beautifully evocative architecture combined with Blevins' portrayal of the soul of the city gives the viewer a rare experience. Blevins is a regional favorite; this exhibit should not be missed. Gallery hours are 10 – 4 Wednesday through Saturday, and the opening reception will be held as a drop-in "Meet the Artists" reception 10 – 4 March 6, 2021.
The Arts Depot (located at 314 Depot Square, SW, Abingdon, VA) also offers seven working resident artist studios, a members galleries, and special events, in addition to the juried Spotlight Gallery currently exhibiting Carole Blevins' work. This exhibit will be showing through April 10, 2021.