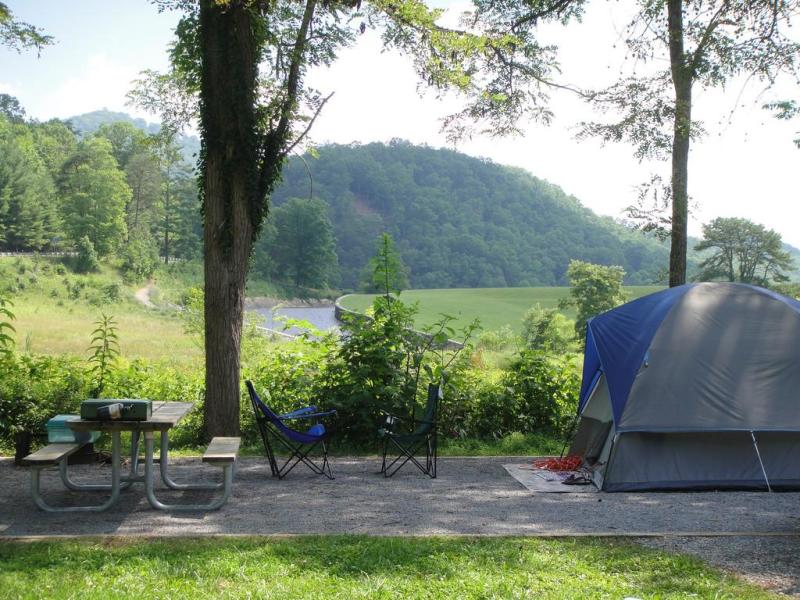 Camp Burson – Hungry Mother State Park
Hungry Mother State Park in southwestern Virginia is noted for its woodlands and lake. Easily accessible from Interstate 81, this park has folklore and history, swimming, camping, cabin rentals, boat rentals, hiking and the park system's first conference center, Hemlock Haven.
Camping is available year-round in the Camp Burson campground.
Camp Burson is located before the entrance to Hungry Mother State Park. Camp Burson guests register at Camp Burson, not at the Discovery center located within the park. Camp Burson guests will also need to drive to the park's main gate to gain access to all other amenities at the park – swimming, restaurant, concessions, gift shop, cabins, other campgrounds, Hemlock Haven, etc. All Virginia State park rules, regulations and policies pertaining to reservations apply to Camp Burson guests.