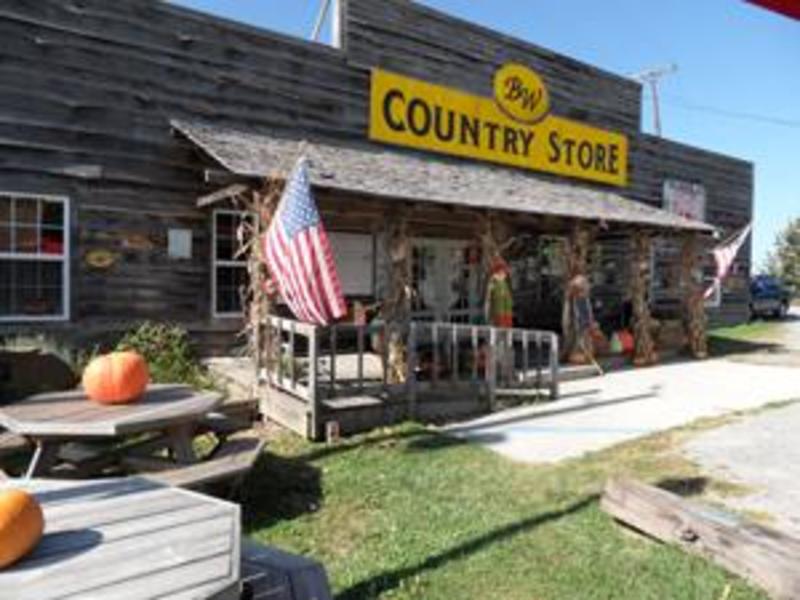 BW Country Store
Virginia's oldest privately owned scenic attraction is celebrating 75 years in business!
The BW Country Store, located at Big Walker Lookout – sits high atop Big Walker Mountain on the Scenic Byway: Hwy 52. The BW Country Store features the handmade wares of artists & crafters from the Southwest Virginia Region, as well as old fashioned fudge, homemade jams, jellies, relishes, and delicious, Virginia-made, hand dipped ice cream! A wide selection of gifts, home decor, and collectibles are always on hand!
Weekends, May through October, the BW Country Store is host to local musicians and talented groups that perform FREE mountain top music for visitors to enjoy! Historic demonstrations, such as, Lye Soap making, Apple Butter cooking, and Blacksmithing also take place on weekends and are a great educational opportunity! Look for our events listed on Virginia.org, Facebook, www.thecrookedroad.org, or our website: www.scenicbeauty-va.com.
Wythe & Bland Counties are steeped in Civil War history, Rich Culture, and Appalachian Heritage!
Numerous hiking, biking, and birding trails are maintained throughout the area, with plenty of camping, outdoor activities, and the scenic beauty of our National Forests and the Beautiful Blue Ridge Mountains for visitors to take advantage of.
We welcome bicyclists, motorcyclists, touring & bus groups of all sizes!