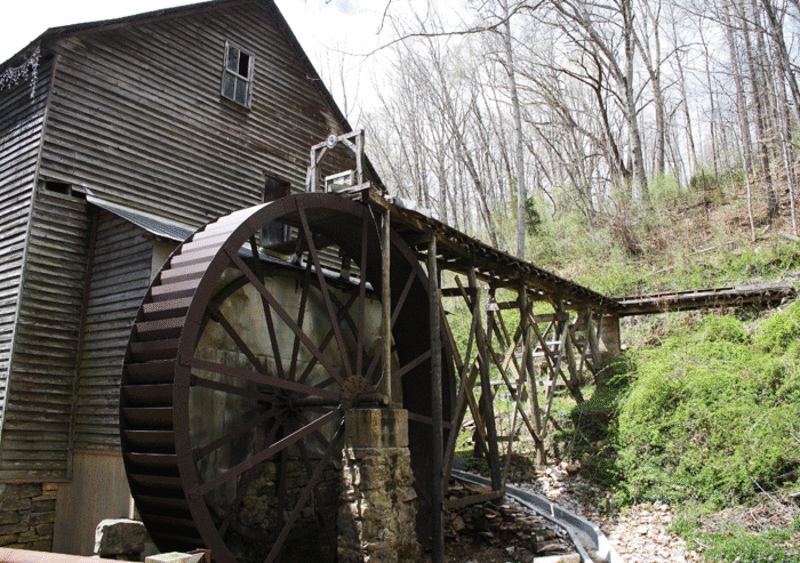 Bush Mill
The historic Bush Mill takes you back to a time when people lived simpler lives, when millwrights and craftsmen used Scott County's abundant natural resources to build overshot, water-powered grist mills with wooden gears, leather drive belts and wooden water wheels.
The land and mill was purchased in the 1850s by Valentine Bush and his wife, Nancy Gose Bush, who moved to the area from Russell County. The Bush family added a water-powered sawmill upstream and a water-powered wool carding machine downstream. The Mill was destroyed by fire one April Fool's Day. By the time help arrived, the mill was too far gone.The community could not function without a mill. Over the next two years, Valentine Bush — then 88 years old — and his sons constructed the historic Bush Mill that now stands outside Nickelsville.
The mill continued to operate until well into the 1950s. Today, the Bush Mill is newly restored and operational with a 30′ diameter and 4′ wide metal wheel that generates approximately 30 horsepower at maximum operation capacity. The structure is listed on the Virginia Landmarks Register and the National Register of Historic Places.