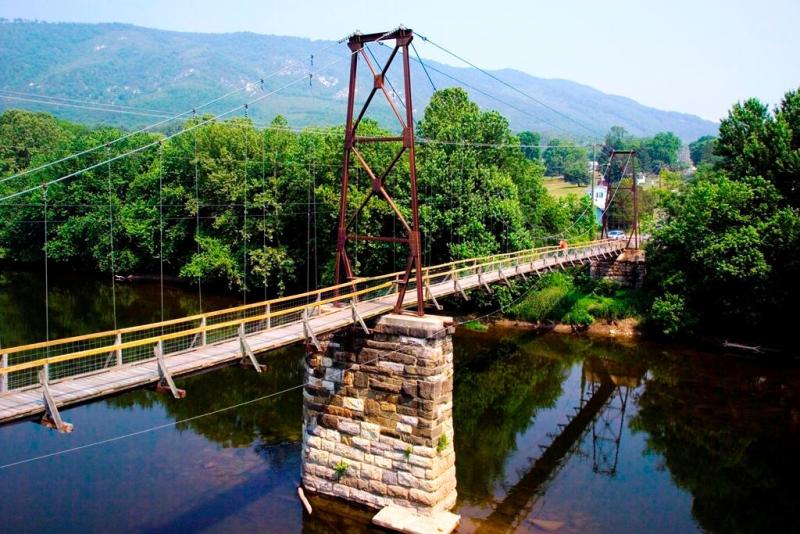 Buchanan Historic Walking Tour
This tour is offered year round upon request and availability of guides at the Buchanan Town Hall on Main Street. It includes an interpreted walk around the historic downtown district and can be modified based on the group. Learn about the impact of the American Civil War on the town through the Battle of Hunter's Raid. You'll visit historic buildings and walk the only swinging bridge that crosses the James River. This tour also focuses on transportation and its impact on the evolution of the Town of Buchanan.
Areas of interest include the James River and Kanawha Canal, the Civil War, the arrival of the railroad, the car and finally the interstate.