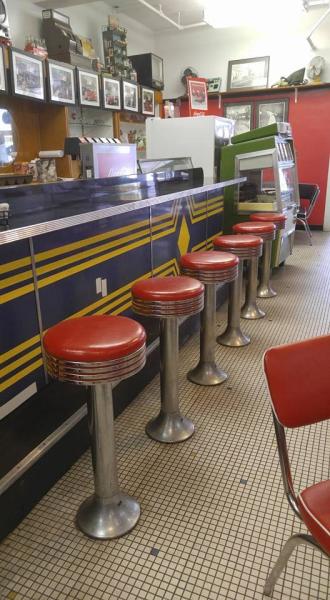 Buchanan Fountain and Grille
Step back in time as you enter the historic Buchanan Fountain & Grill located within Ransone's Drug Store on Main Street in downtown Buchanan. An authentic 1950's era drugstore with original soda fountain the grill is still serving up burgers, hotdogs, blue plate specials, old fashioned shakes and ice cream.
Show your kids what use to exist before fast food. Enjoy sitting at the counter on original swiveling stools, or, in one of the original booths. If you love the nostolgic 1950's you will feel like you have stepped back in time in this one of a kind diner.