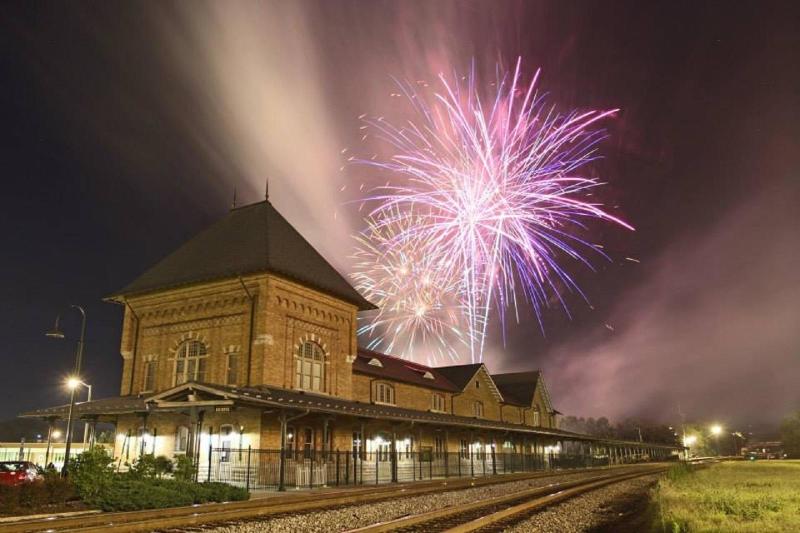 Bristol Train Station
Bristol was born from the rails, and if you're looking for one of the most memorable and unique locations in the Tri-Cities to host a conference, banquet, or special event, look no further than The Bristol Train Station. Once a bustling travel hub, The Bristol Train Station has been meticulously restored to it's original grandeur specifically for your special event! Weddings, conferences, and banquets will reach new heights of class and sophistication while maintaining the charm and beauty of a truly fantastic era.
After passenger service from Bristol was stopped, the Train Station was used for shopping & dining and then was left empty. In 1999 the Bristol Trainstation Foundation purchased the building to renovate it to its former glory and as not only a glorious meeting facility, but also a centerpiece of downtown revitalization.