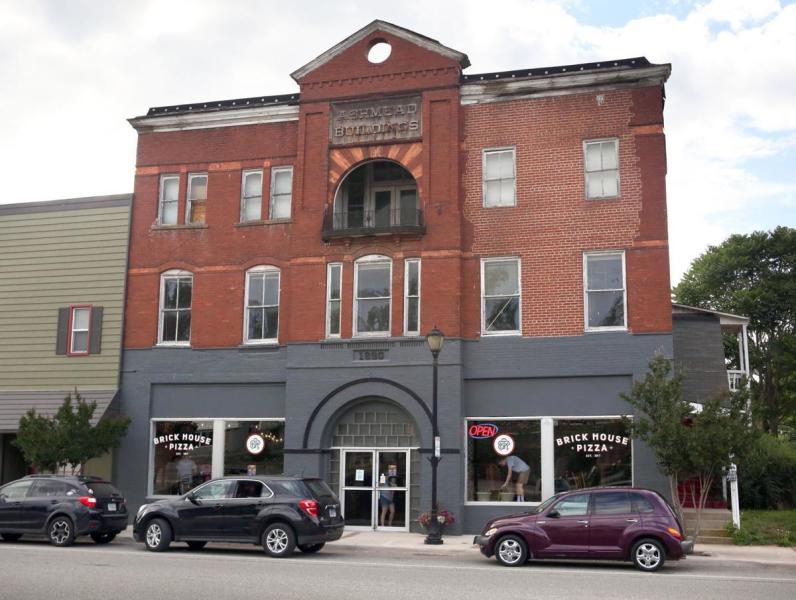 Brick House Pizza
Building from the legacy of the original Pizza House restaurant, Brick House Pizza is a reimagining of a long-standing local establishment. The original Pizza House pizza still has a place on the menu, but is now featured alongside our artisanal wood fired pizza crafted from premium ingredients.
Our dough is handmade daily, using flour imported directly from Italy. Wood fired pizzas are hand tossed and custom crafted with fresh cut vegetables and toppings. Our wings are oven roasted, then seasoned in an iron skillet in the wood oven . Try our secret blend, dry rub seasoning – it's a local favorite!
At Brick House Pizza, we hope you find a place to gather, have good times, celebrate the history of Pizza House and enjoy some really great food!
*Please contact restaurant for current hours*
Monday:
CLOSED
Tuesday:
4:00 PM – 9:00 PM
Wednesday:
4:00 PM – 9:00 PM
Thursday:
4:00 PM – 9:00 PM
Friday:
4:00 PM – 9:00 PM
Saturday:
4:00 PM – 9:00 PM
Sunday:
CLOSED