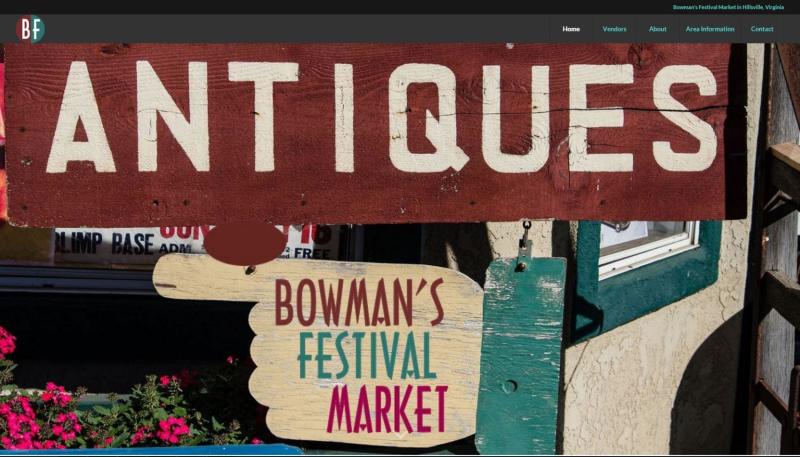 Bowman's Festival Market
We will be here each year in Hillsville, Virginia for the annual Memorial Day Weekend and Labor Day Weekend Flea Markets. Lacy Bowman's Festival Market is located on Route 58, a prime location in Hillsville, Virginia for shopping for antiques, collectibles, crafts, art and great food and concessions.
Both festivals last 4 big days! If you are in the market for antiques, the Hillsville Flea Market is the place for you.
Make Plans to Join Us on Memorial Day Weekend & Labor Day Weekend Each Year!