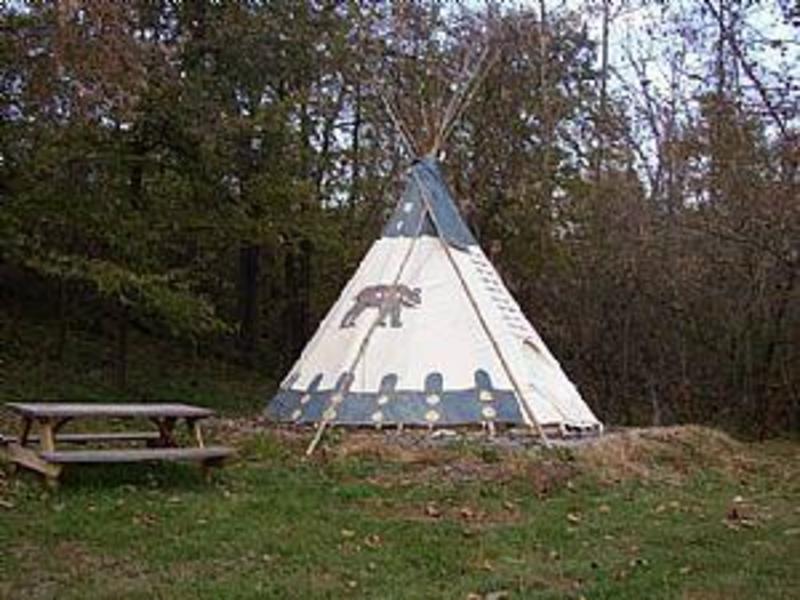 Bluecat on the New Camping
TIPIS
Bluecat on the New tipi sites are situated on pads overlooking the New River. There is over 1200′ of river frontage with plenty of fishing sites, a boat landing site, a bath house with showers and plenty of room to enjoy nature.
The tipis are 18′ in diameter, sleep four and can be furnished with any combination of cots. (Four singles, 2 doubles, one double and 2 single, etc) Outside each tipi are picnic tables, charcoal grills and lantern stands.
YURTS
Picnic table, charcoal grill, fire ring and lantern stand. Bathhouse nearby. (all enclosed windows and doors, dome shaped roof and moon window on top)
PRIMITIVE CAMPING
Fire ring, charcoal grill, lantern stand, picnic table. Bathhouse nearby. Our primitive campsites are situated on the banks of New River where you can fish from a spot next to your tent. There are only six campsites on 4+ acres and 1200′ of river frontage. Large trees shade each campsite plus there is room to drive your vehicle right to the site. Each site is large enough for multiple tents. Each site has a park style charcoal grill, picnic table and lantern stand.