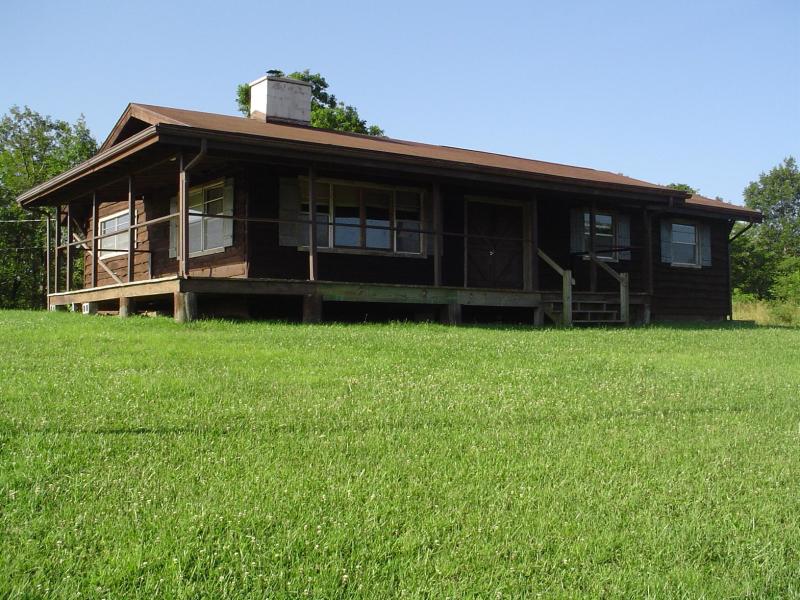 Blue Springs Gap Cabin
Blue Springs Gap Cabin is located high on a mountaintop near Camp, Virginia, giving visitors the feeling of being on top of the world. The space has three comfortable bedrooms accommodating up to 8 people. The large stone fireplace provides the only heat source and there is no air conditioning. A kitchen features, stove, refrigerator, microwave, and table and chairs. Electricity and flush toilet add modern comfort to this rustic mountain setting. You must provide your own linens. Most importantly, there is no water available at the cabin. Visitors must bring plenty of their own for drinking, washing and cooking. Garbage bags, firewood, a flashlight and a first aid kit are also recommended.
Blue Springs Gap is situated in a grassy clearing atop a mountain peak in southwest Virginia. From the cabin's front porch campers have views of the impressive Appalachian peaks and valleys. The cabin is located in Mount Rogers National Recreation Area, a 200,000-acre stretch of land. The Blue Springs Trout Fishing stream is just over a mile from the cabin and Hale Lake is about 2 miles away.