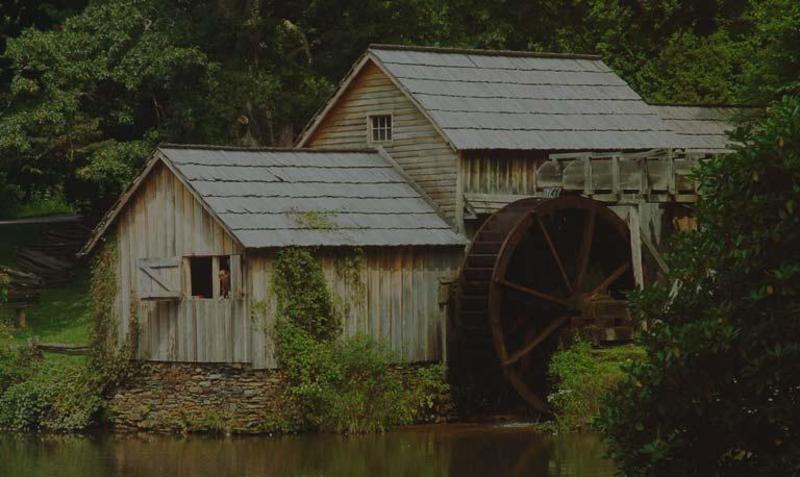 Blue Ridge Parkway (Roanoke to North Carolina Border)
Take a drive past Roanoke on the Blue Ridge Parkway to experience some of Virginia's most inspirational scenery and vibrant musical heritage. From timeless photos to old-time tunes, the twists and turns of this beautiful road thrill travelers with the unexpected.
Photo and eating opportunities abound on this section of the Blue Ridge Parkway. Rustic picture-worthy Mabry Mill has a pretty pond, trials to explore, and a gift shop. The quaint village of Meadows of Dan offers great eats, shops, a candy factory, and, if you listen closely, you might hear some banjo picking, singing, and fiddling where you least expect it.
After a long day on the road, consider staying at Primland luxury mountain top resort – offering golf, hunting, and an observatory. A little farther south, follow the signs to Fancy Gap's Lakeview Restaurant, known for their fried chicken and pie, and Pickin' Porch, for local musical talent.
When you hit the town of Floyd, don't miss Floyd Country Store for penny candy, vintage toys, great barbeque, and an informal jam session. Wrap up your journey on the lawn of the Blue Ridge Music Center, taking in live bluegrass, country, and old-mountain music near the North Carolina border.
Whether you are a mountain music aficionado, a foodie, an artist, or just want some fresh air, the concerts, country stores, and natural beauty of this section of the Blue Ridge Parkway won't disappoint. Grab your camera and guitar, buckle your seatbelt, and hit the hills for the adventure of a lifetime.