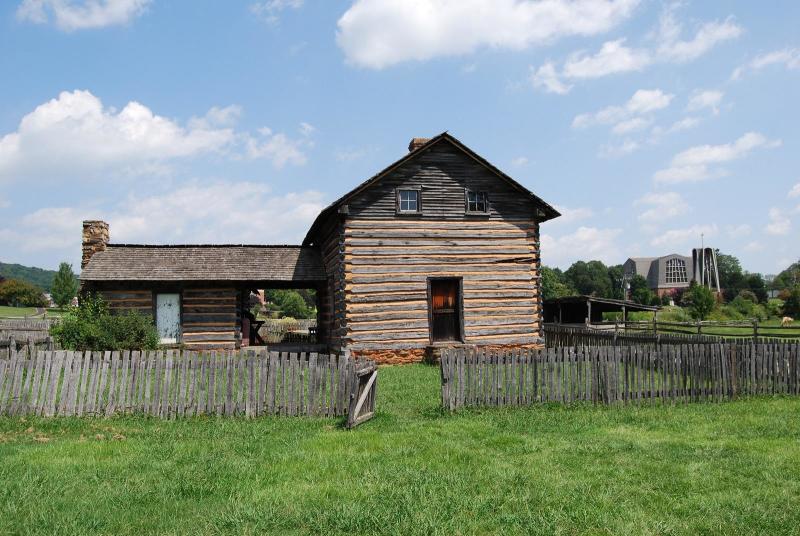 Blue Ridge Institue & Museum's Farm
Experience early rural life at the Blue Ridge Institute's Blue Ridge Institute & Museum"s Farm, a re-created 19th century Blue Ridge, Virginia-German farmstead. Costumed interpreters prepare meals over the open hearth, drive oxen, blacksmith, and carry out a host of other household and farm chores of the period. In the gardens and around the log farm buildings heirloom vegetables and historic breeds of livestock speak to the region's agricultural heritage.
The Blue Ridge Institute & Museum's Farm offers a variety of enriching tours and programs, including "Day on the Farm" hands-on activities with visitors working in 1800 costumes. Visitors will have fun while learning old-time crafts, historic skills, and interacting with farm animals.
Open seasonally. Lectures, student/group tours are available by reservation. For more information, visit www.blueridgeinstitute.org or call (540) 365-4412.
Walk-in visitors are welcome on weekends mid-May through mid-August; Saturdays 10am-5pm, Sundays 1-5pm.
Group tours (8+ visitors) are available by reservations any day April to October.