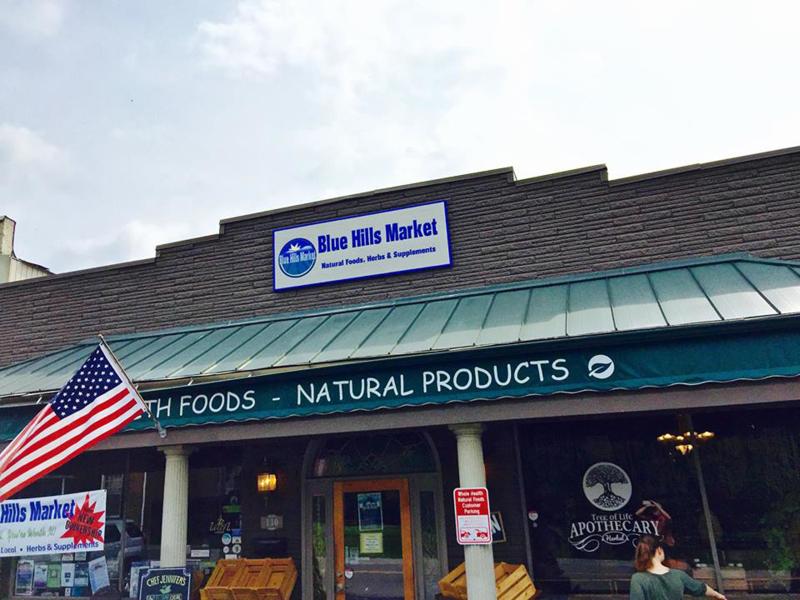 Blue Hills Market
Blue Hills Market believes that healthy communities begin with healthy people. As a small, local food store we value you not just as a customer, but as someone whose better health empowers you to enhance the lives of those around you.
Through organic foods and natural, environmentally friendly products, we seek to join you in a commitment to a better life and a better community.
We offer information to our customers that empowers them to make informed buying selections tailored to their individual health needs.
Our staff provides a friendly atmosphere and is dedicated to offering you, our customer, the highest quality products available anywhere.
Also … Experience Abingdon's first HERBAL APOTHECARY! We carry 250+ essential oils and herbal extracts, incense, salt lamps and candles, do-it-yourself aromatherapy supplies, … and much more!
Blue Hills Market … Ingredients for Life!