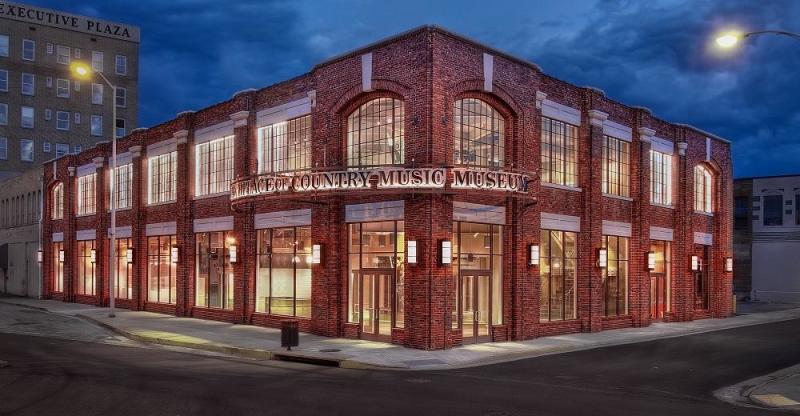 Birthplace of Country Music Museum
*Note: Your health and safety is our first priority. The museum has applied stringent social distancing guidelines to keep you as safe as possible from the threat of COVID-19. Our staff and guests are required to wear masks, and we are adhering to heightened sanitation practices for the security of all our guests, volunteers, and staff.
Learn why Bristol is designated by Congress as the birthplace of country music! Visit the award-winning Birthplace of Country Music Museum, an affiliate of the Smithsonian Institution, in Historic Downtown Bristol, Virginia-Tennessee – home of the 1927 Bristol Sessions recordings.
The museum tells the story of those groundbreaking Sessions, explores how evolving sound technology shaped their success, and highlights how the impact of this music endures. Through stunning theater experiences, interactive displays, text and artifacts – along with a variety of educational programs, music performances, and community events – the exciting story of these recording sessions and their far-reaching influence comes alive. Rotating exhibitions from guest curators and other institutions, including the Smithsonian, are featured throughout the year in the Special Exhibits Gallery. The museum also houses WBCM Radio Bristol, which broadcasts on 101.1 FM in the Bristol area and streams online at ListenRadioBristol.org 24 hours a day.