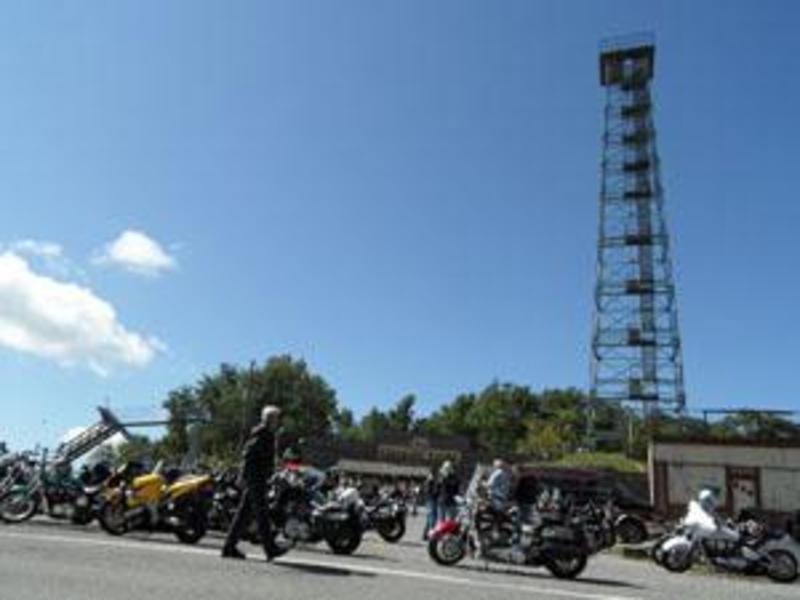 Big Walker Lookout
Big Walker Mountain, named for pioneer explorer Dr. Thomas Walker, is home to Big Walker Lookout & BW Country Store. At an elevation of 3,405, climbing the 100 foot lookout tower provides visitors with breathtaking views, where Only the Birds See More!
Starting their 75th year in business, the BW Country Store features the handmade wares of artists from the Southwest Virginia Region, as well as old fashioned fudge, homemade jams, jellies, & relishes. Delicious, Virginia-made, hand dipped ice cream! Weekends, May through October, the BW Country Store is host to local talented musicians that perform mountain top music for visitors to enjoy! Local authors are on hand to sign their latest books. Chat with a local artisan about their craft & see how it is created. Historic demonstrations, such as, Apple Butter cooking also take place on weekends and are a great educational opportunity! Wythe & Bland Counties are steeped in Civil War history, Rich Culture, and Appalachian Heritage! Numerous hiking, biking, and birding trails are maintained throughout the area, with plenty of camping, outdoor activities, and the scenic beauty of our National Forests and the Beautiful Blue Ridge Mountains for visitors to take advantage of.
Located on the Wythe/Bland County Line, reached from Bland or Wytheville off I-77 or I-81 on US-52.