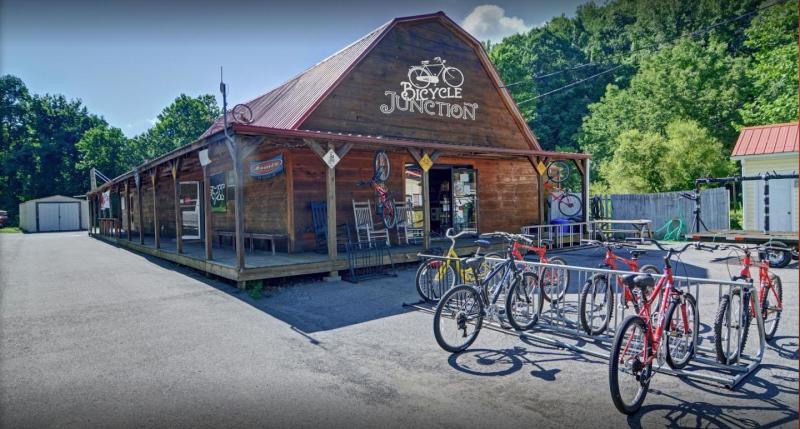 Bicycle Junction
Bicycle Junction is a Virginia Creeper Trail Bike Rental & Shuttle Service in Damascus, VA offering bike rentals with shuttle service to/from Whitetop & Abingdon.
Located on the Virginia Creeper Trail in Damascus, VA
Bicycle Junction is your perfect family adventure destination! With prime access to Southwest Virginia's 34-mile Virginia Creeper Trail, you are just a few pedals away from some of the most beautiful scenery in the area. To explore the outdoors and experience priceless quality time with family and friends, we offer a variety of services to connect you to an unforgettable outdoor experience.
Plan your Virginia Creeper Trail Bike Ride
The first step is to decide if you want to take on the full 34-mile trail from Whitetop to Abingdon or a shortened, yet still exciting, 17-mile stretch from Whitetop to Damascus. The second step is to determine how many people are coming with you and if you need to rent bicycles from Bicycle Junction.
Rent your Bike & let the Adventure Begin
Once you have decided how far you want to ride, how many people are in your group and how many bicycles need rented, you're ready to book your reservation with Bicycle Junction and let the adventure begin!