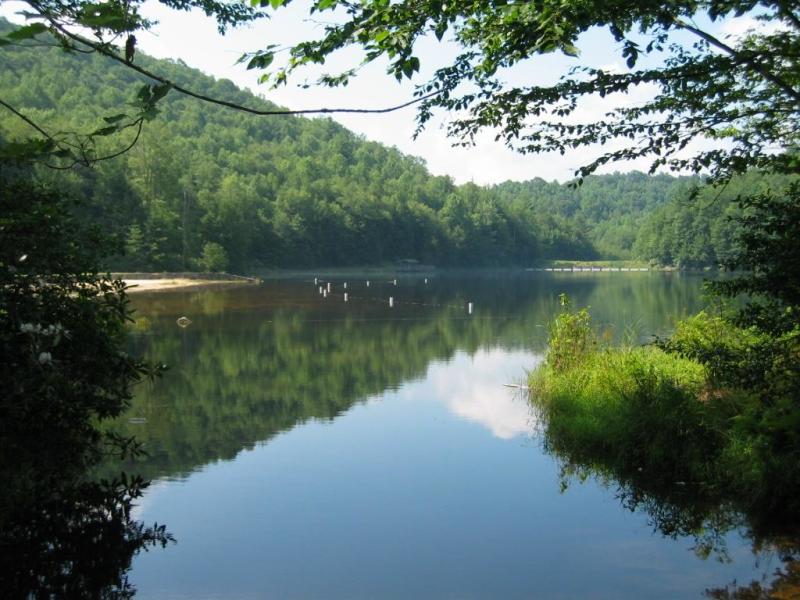 Beartree Recreation Area
Beartree has a relaxing, family-friendly atmosphere and a variety of recreational activities. Located within the Mount Rogers National Recreation Area, the campground boasts a sprawling layout with both group and individual campsites. A small creek flows through the campground, offering a refreshing spot to wade and fish.
Both tent and RV campers are welcome. Drinking water, a water fill-up station and a trailer waste disposal station are provided. Each site has a grill, a picnic table and most are secluded from other sites. The group picnic shelter accommodates 50 guests and most group camp sites fit 24 guests.
Beartree Lake provides an ideal spot for swimming and fishing. The lake is 14 acres with a sandy beach that is perfect for relaxing with a good book or building a sandcastle. Two fishing piers provide anglers with the opportunity to reel in, smallmouth bass, sunfish, rainbow and brown trout.
Enthusiasts have many opportunities to enjoy outdoor activities at or near Beartree. Beartree Lake Trail is excellent for hiking. Half of the trail is paved for an easier walk. Beartree is located approximately 8 miles from Damascus, Virginia, where you can catch a shuttle and enjoy the Virginia Creeper National Recreation Trail.