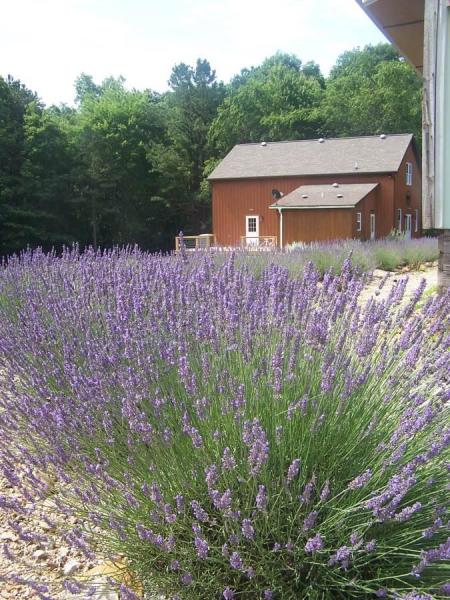 Beagle Ridge Gardens and Herb Farm
Southwest Virginia's premiere Lavender farm.Our 14 theme display gardens showcase herb and perennial collections. Stroll through the gardens, enjoy tea on the patio and watch the hummingbirds feast on the flowers. The gardens are alive with colorful plants, butterflies and birds.
The 3rd week of June is Lavender Thyme, come pick your own Lavender bunch, enjoy Lavender Lemonade and buy Lavender plants for your yard.
Walk through Flying Flowers, southwest Virginia's only walk through butterfly house. Take a guided tour with Lick Mountain Excursions or hike the trails up to Crystal Springs Recreation Area.
Our shop contains our herbal bath line-soaps, lotions, seasonings and plants for sale. Our 210 wooded acre retreat is home to deer, turkey, rabbits,countless bird species and the elusive bear.
Hike up to Buzzards Roost or down to Hemlock Cove for unparalleled wildlife watching. Our trails, from valley to mountaintop, provide spectacular views.
We welcome bus tours by appointment during the week, join us for an herbal lunch in the garden, registration required.
Sign up for our free gardening newsletter and a workshop schedule.
Open Thurs.- Sun. May 2nd. through Oct