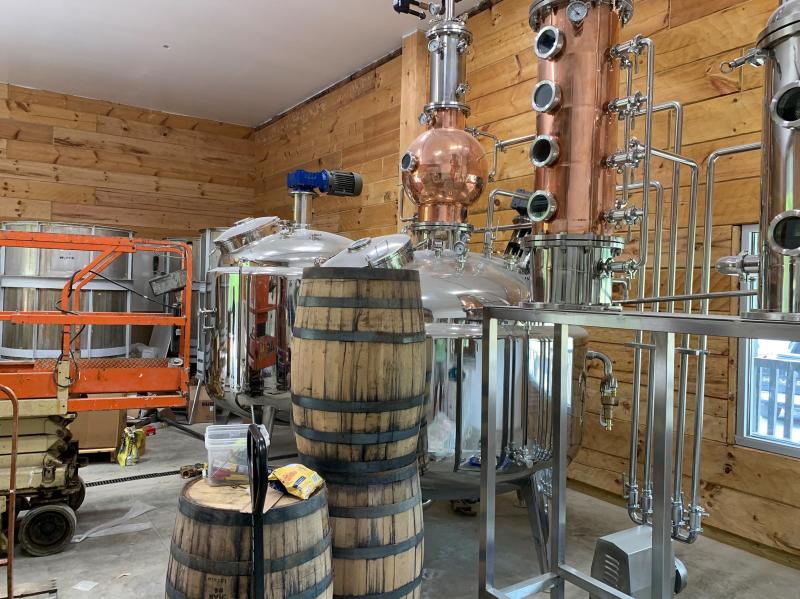 Axe Handle Distilling Shop
Axe Handle is a family distillery in the heart of the Appalachian mountains. Inside the custom built Old Virginia Hand Hewn Log Home facility (another family owned and operated business for 40 years) there is a production room, tasting room, merchandise/retail space, and a wrap-around porch to relax on. Axe Handle partners with local farmers and strive to become 100% locally sourced for grains; corn, barley, wheat and rye.
Axe Handle Distilling offers tastings/samples and sells mixed drinks, bottled bourbon whiskey, rye whiskey, and American gin. Besides their bottled spirits, they have a great selection of engraved glasses, t-shirts, hats, gift baskets and other items. They also host sip & paint/craft events, food trucks, and other special events.