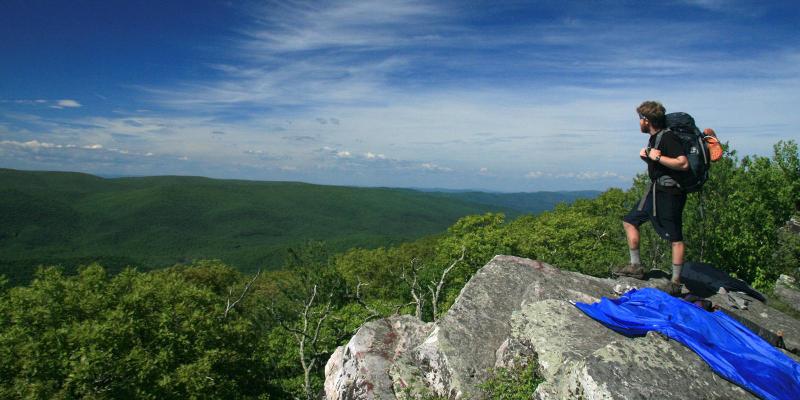 Appalachian Trail, Giles
Southwestern Virginia includes some of the most spectacular sections of this famous Maine-to-Georgia footpath, with wilderness high summits, mature timber and vivid floral displays in June and July.
Giles contains 50 miles of the Appalachian Trail and it passes through the county seat of Pearisburg and the Town of Narrows which are now both official Appalachian Trail Communities. Starting in the spring, many hikers stop by on their journey for a little rest, good food and to re-supply on necessities.