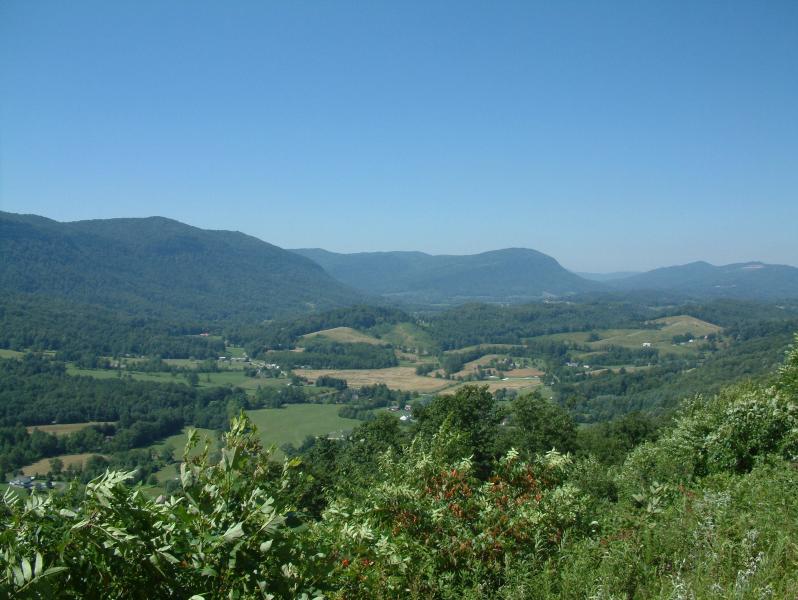 Appalachia Loop Trail
Challenging four mile run or pleasant excursion to Little Stone Mountain located in the Jefferson National Forest. Little Stone runs along the northern side of the Powell Valley with peak elevation of 3934′ and provides the backdrop for the town of Big Stone Gap. The Powell Valley begins between Powell Mountain and Little Stone Mountain where the waters of the Powell River flows down from these rugged Wise County Mountains.
Appalachia Loop Trail offers panoramic views of Stone Mountain. Black Mountain and views into Kentucky are possible on clear days. The trail can be rocky and difficult at times with an elevation of 2,300 feet.
Directions from Appalachia, VA: When approaching the intersection of U.S. 58A and Rt. 68 from the south, turn right onto Cold Springs Drive. (You will cross a small bridge.) The trailhead is located at the end of Cold Springs Drive.
54'12.0″N 82°46'19.4″W 36.903331, -82.772060