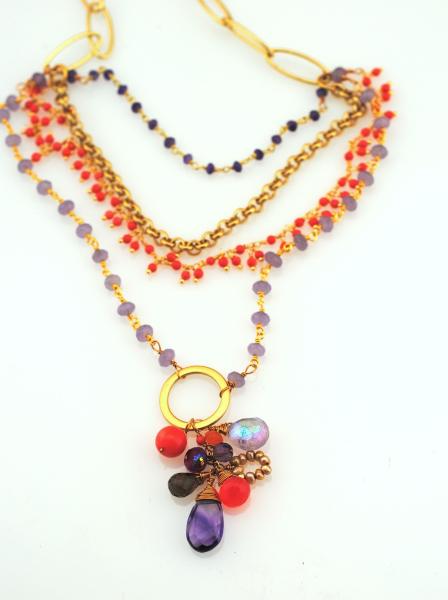 Anne Vaughan Designs
Marrying an artist's sense with grounded sensibility, Anne can best be described as a collage artist.
Vintage finds, water color acrylic, semi-precious gemstones, hand selected turquoise and other unique components are combined with fine and vintage metals to create one of a kind pieces to be cherished. Anne creates jewelry that is described as organic… yet it remains simple and elegant in form and function.
Anne's pieces are created with a timeless appeal that crosses generational lines.