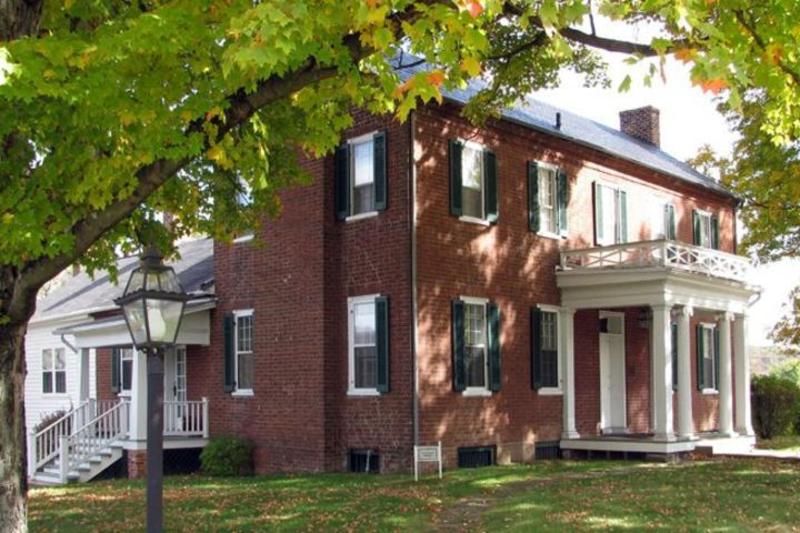 Andrew Johnston House & Museum
We welcome you to visit the Andrew Johnston House and Giles County Historical Society! The 1829 Georgian manor house features many of the original decorative accents and charm of Giles County in the 19th century.
Along with visiting our museum, we offer genealogical services, group tours, a wonderful locally stocked gift shop, and the opportunity to host your event or meeting on the grounds or within our facilities.
The oldest surviving brick house in Giles County, the Johnston house was built in 1829 by Colonel Andrew Johnston.
Built on sturdy log foundations, the 2 and 1/2 story Georgian-style house is constructed of hand-made Flemish bond brick made on the site. The main entrance is marked by an elegant portico of four Greek revival columns, and the five-bay facade still boasts it original yellow-locust window frames.
The design of the interior is based on a simple colonial plan with a central hall flanked by a room on either side. On the ground floor a dinning room ell wing is attached at the rear. The original wide-plank yellow pine flooring still exists in the parlor and upstairs bedrooms, and the house possesses numerous pieces of Johnston family furniture.