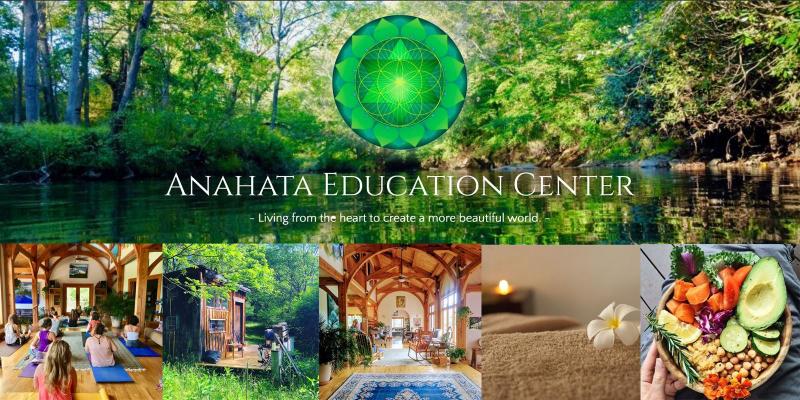 Anahata Education & Retreat Center
Anahata is a 47 acre pristine nature sanctuary set on the banks of the Little River a short drive from the center of town in Floyd, Virginia. A beautiful getaway spot for individuals, couples, small groups and some larger one-time events. We offer individual guided retreats, an array of wellness services, group retreats and workshops. Varied guest accommodations, from rustic riverside cabin to elegant timberframe home, accommodate your solo or group getaway, retreat, event, or wedding venue.
Going deeper? Anahata is a lovely, calm site to have a writing or artistic expression retreat, a healing journey or transformational adventure. Immerse yourself in the healing and serenity of nature. Our riverfront area, dance/yoga pavilion, sacred pine ridge, walking trails, and breathtaking views inspire. In addition to our nature sanctuary, we have a variety of wellness services available to aid you in deepening your experience.
Private Yoga Instruction
Aromatherapy Massage & Facial
Ayurvedic Lifestyle, Diet and Remedies Consultation
Reiki/Sound Healing
Heart Alignment
Compassionate Communication Coaching
Couples Deepening
Our aim at Anahata is to create a sustainable and mutually thriving connection with nature and each other. We invite you to come explore with us as we all learn to live from the heart.