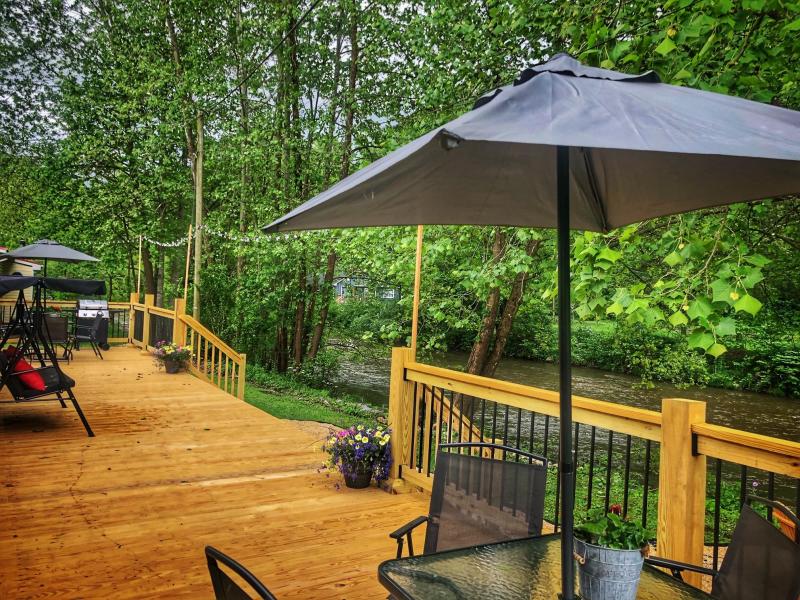 Along For The Ride Damascus VA Vacation Rental
You literally can coast into your front yard from the Virginia Creeper Trail as you enter Damascus from White Top.
In the backyard, enjoy the deck that overlooks the Laurel Creek.
Adjacent to house are 2 different bicycle shuttle companies, multiple restaurants and shopping.
The house has been completely remodeled in 2019.
3 Bedrooms, 2 Bathrooms, Living, Dining, Kitchen, Game room, fire pit, and a 530 sq ft deck in the back yard that overlooks the Laurel Creek!