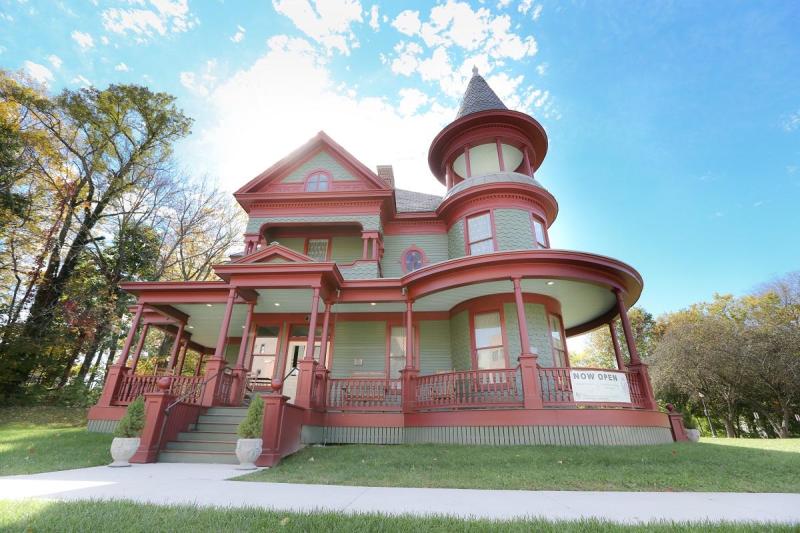 Alexander Black House & Cultural Center
1750, Samuel Black purchased 600 acres of land in Drapers Meadow, but never inhabited the land. When Samuel died, his land was split between his two sons, William and John Black. In 1798, William Black set aside 38 acres of his land to establish the Town of Blacksburg.
William Black eventually left Blacksburg for Ohio, but his descendants continued to inhabit the town. Alexander Black, the grand nephew of William, was a prominent businessman in Town. Following a fire that destroyed his home, he and his family continued to inhabit what became known as the Alexander Black House until his passing in 1935. In 2002, the Town of Blacksburg purchased the home to save it from demolition.
Resting on a grassy knoll on Draper Road, the Alexander Black House and Cultural Center lends its historical charm to Blacksburg. A small section of the home is dedicated to the memory and life of Alexander Black, while the remaining space is a vibrant and engaging community center. Visitors will enjoy the welcoming atmosphere and elegant surroundings of this historic venue; thought provoking exhibitions of art and history; meeting and special event accommodations; lovely gardens; and cultural heritage programs for all ages and interests.
Hours: Tuesday-Saturday 10:00am – 4:00pm