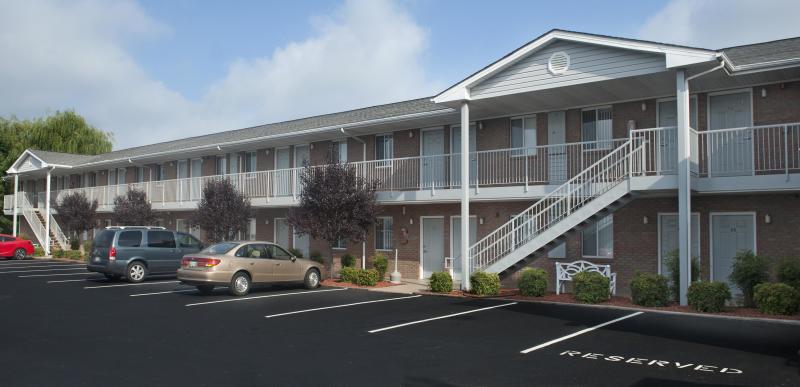 Affordable Corporate Suites – Christiansburg
Located in the middle of Virginia's beautiful New River Valley, our Christiansburg location is convenient to what makes this region so desirable. Just minutes from the New River, you can find great boating or fishing. And more scenic beauty can be found in many of the hiking trails that cross the area… including the Appalachian Trail! These natural beauties are the heart of the area. Our guests find our suites convenient for business travel, relocation, temporary housing or vacations.
Free yourself from the confines of your average hotel room. Every suite has a full sized kitchen so you can cook and eat on your own schedule. Our welcoming gift basket has all you need for a hot breakfast in your room. A separate bedroom makes it more comfortable… more like home. Spend more time relaxing and less money on your next trip for business or leisure.
Our fully furnished suites include all utilities, including HDTV with HBO and DVD player, phone service and free high-speed Internet (both Ethernet and Wifi). Weekly housekeeping provides your towels and linens. The separate bedroom has a queen-sized pillow-top bed and large closet. The kitchen has dishes and full-sized appliances. There are laundry facilities on site. There is a security deposit required. And every room is non-smoking and pet-free!