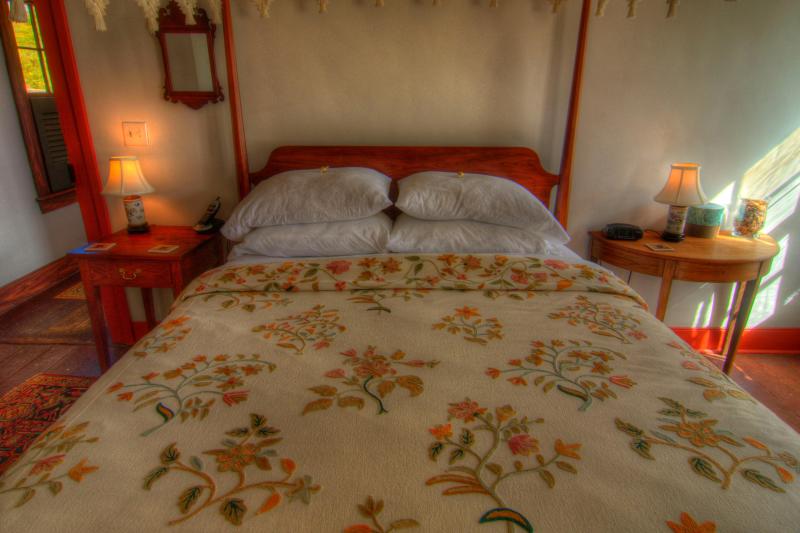 Abingdon Summer Getaway
Day One- Thursday: arrive in town mid-afternoon and check into one of our unique Bed and Breakfasts or Cottages. After settling in explore our historic Virginia Main Street. Drive the short distance to the free parking lot next to the Abingdon Market Pavilion, which gives you easy access to stroll the beautiful brick sidewalks downtown. Browse through the unique finds at Zephyr Antiques, or pick up a souvenir at the culinary shop Necessities. Just across the street you can grab a delicious sandwich or salad at Pop Ellis Soda Shoppe & Grill, a restored former pharmacy with a ton of character. After dinner, drop by the Abingdon Market Pavilion for Thursday Jams – part of the Abingdon Music Experience. The free music series showcases national and regional acts from late May to September.
Day Two -Friday morning, indulge in a decadent breakfast at The Martha Washington Inn & Spa, a 61-room grand old hotel, originally built as a private home in 1832. Walk up the road to the Courthouse Hill Shopping District. A must-visit is the Abingdon Olive Oil Company, where olive oil and balsamic vinegar tastings turn your shopping trip into an activity of its own. If you're feeling peckish, drop by Katbird's Wine & Gourmet, for a cup of coffee or a glass of wine. No trip to Abingdon is complete without taking in a play at the historic Barter Theatre – whether you choose a play at the historic Main Stage or the intimate space across the street, you'll find Broadway-quality performances and a friendly atmosphere. Before your show head over to dine at 128 Pecan, for fresh, simple fare with a southern twist, like seared salmon over cheese grits. Then after the show, enjoy coffee and dessert at Political Dogs, the casual café attached to Stage II.
Day Three -Head back to the Market Pavillion for the Abingdon Farmers Market, open every Saturday from 8am to 1pm during regular season. Here you'll find not just local and organic vegetables and meats, but pastries, jams and jellies, local wines and Appalachian crafts. Don't forget to grab a delicious breakfast from one of our locally sourced vendors. Stroll over to the Arts Depot to visit some local artisans in their studios. Then grab a treat for the road at Anthony's Desserts before heading home.