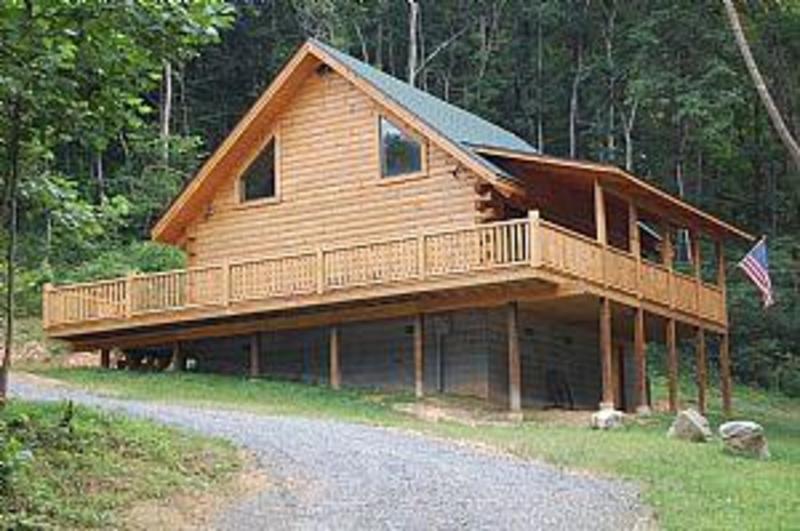 Abingdon Riverwalk Cabin
Riverwalk Cabin is a private cabin that overlooks the Virginia Creeper Trail and South Fork of the Holston River in Abingdon, Virginia. Our custom built log cabin has an open floor plan and casual decor. The master bedroom, bathroom with a shower, and the washing machine and clothes dryer are conveniently located downstairs for the guest that enjoys one level convenience. There are two twin beds and a bathroom with a tub upstairs. The covered front porch is the perfect place to relax and enjoy nature in the oversized Adirondack chairs.
Abingdon is a friendly, historic and charming town that allows visitors to feel as though they have stepped back in time.
The Riverwalk Cabin is the ideal place to rest, relax, and recharge!