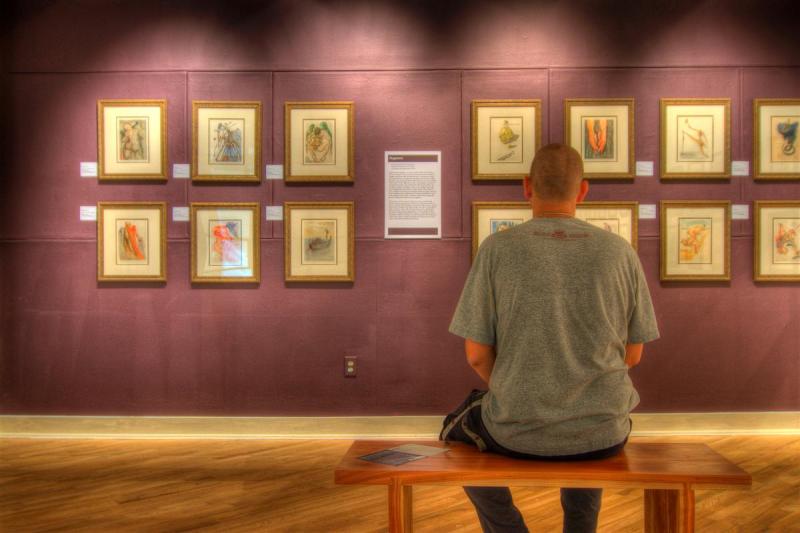 A Relaxing Abingdon Weekend
Thursday – Sunday | Early Spring to Late Fall
Day One
Check-in to one of Abingdon's unique Bed & Breakfasts. Head out for some live music and local beer at Wolf Hills Brewing Co. Then walk over to Rain Restaurant & Bar for a late dinner.
Day Two
Stop by Zazzy'z for a light breakfast and a cup of roasted on-site coffee before heading down to Bristol, Virginia/Tennessee. Spend your morning shopping on State Street and visiting the new Birthplace of Country Music Museum. Grab lunch at the Burger Bar – don't forget to ask about Hank Williams!
On your way back into town, visit William King Museum. See art from this region and beyond in intimate gallery spaces nestled in a historic hill top building. After the museum, drop by the Arts Depot to visit local artisans in their studios. Freshen up and then head to The Tavern for an evening of history and intimate dinning. Make sure to stop by Katbird's Wine & Gourmet before heading back to your B&B, so you can spend the rest of the evening relaxing with a bottle of wine.
Day Three
In the morning, walk over the Abingdon Farmer's Market and browse the freshest produce and wares from local farmer's and artisans. Take a scenic drive out to the Abingdon Vineyard and Winery for a tour, tasting and a relaxing time next to the river. Continue your locavore morning with lunch at a Rooted in Appalachia restaurant.
Spend the afternoon exploring our historic Virginia Main Street. Visit the Abingdon Olive Oil Co. for an incredible experience tasting over 50 flavors of fused and infused olive oils and basalmics. Then hunt for treasures new and old at our shops – if you're up for antiquing make sure to visit Zephyr and Foxglove Antique Shops (both in the same block)!
Before taking in a show at the historic Barter Theatre, stop in to 128 Pecan for locally crafted dinner. Then after the show, walk to Anthony's Desserts for best cheesecake you've ever had or to The Peppermill for a hand-craft martini.
Day Four
After checking out, head over to Anthony's Desserts and grab a treat for the road.