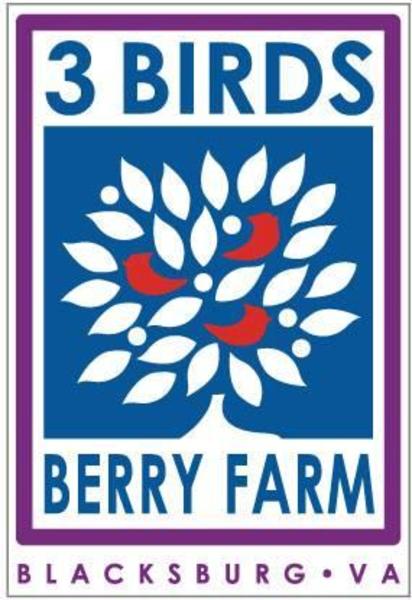 3 Birds Berry Farm
Our farm is just 7 minutes from downtown Blacksburg, VA & the ONLY U-Pick berry farm in Blacksburg! It ran as "Crow's Nest U-Pick Berries" for over 30 years. We are passionate about berries & community farming!
We have: blueberries (June-Sept), blackberries (July & August), & raspberries (red & golden, mid July-Sept). After we close for the season. We DON'T USE PESTICIDES on our berries and only use organic fertilizers!
Our Prices: All berries $3.00/pint (or $20/gallon for volume picking discount). Price includes sales tax & pint containers. We provide picking buckets and take home pints/bags. You are welcome to buy the gallon buckets for $1.00 and keep them to re-use all season long. We keep it simple at the check out stand: cash or good check please.
We are ADA compliant with a handicapped porta-potty and accessible parking and picking path.
See you in the fields!