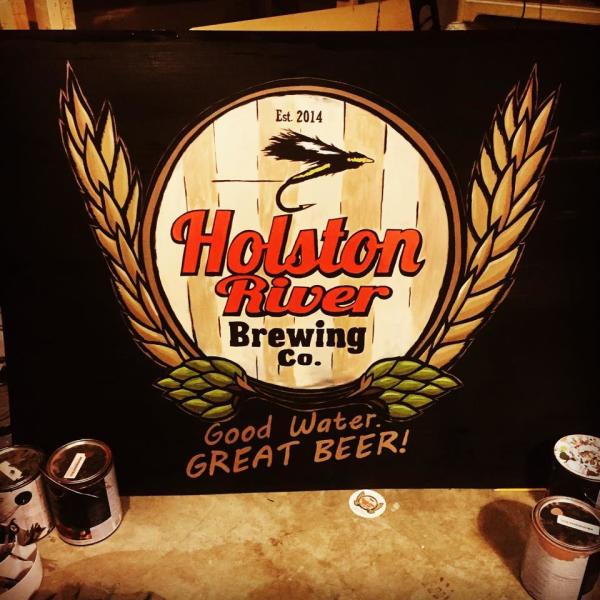 Holston River Brewing Company
Holston River Brewing Company opened in May of 2014 as Bristol's first brewery and was opened by our family who loves great food and great beer. The brewery is located 4/10 of a mile from the world-famous Bristol Motor Speedway, just off of Volunteer Parkway in Bristol, Tennessee. The brewery boasts 11 to 12 craft beers on tap; Stouts, Porters, Ales, IPA's Hefeweizens and even a low calorie beer. Our beers have won several awards and in 2016 was voted Bristol's best brewery. We also have a restaurant at the brewery and our menu has a great variety of foods for all budgets.
Our locally brewed beer is served in many local restaurants throughout the Tri-Cities and we offer brews tours on Friday and Saturday from 5pm-7pm. The tours are free but if you drop a few dollars in the tip jar, the local charities we support with these funds would greatly appreciate it! Contact us today to book your next fundraising event, wedding or party.
[visitswva_featured type="attractions"]